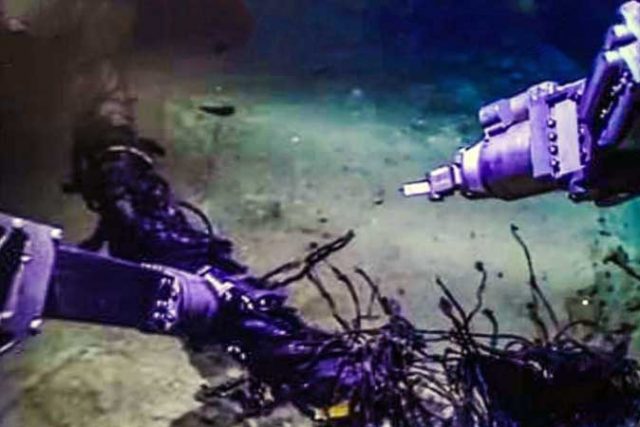 By Angelica Y. Yang, Reporter
THE NATIONAL Grid Corp. of the Philippines (NGCP) said it plans to complete repairs on a crucial transmission project which will connect the separate grids of Mindanao and Visayas by the end of the year.
"We are targeting completing repairs by end of year," NGCP Spokesperson Cynthia P. Alabanza told BusinessWorld via Viber Tuesday.
She was referring to the Mindanao-Visayas Interconnection Project (MVIP), the timeline of which was further pushed back after the NGCP discovered damage in February to portions of a submarine cable connecting Zamboanga del Norte and Cebu.
The MVIP had been delayed also by travel restrictions imposed by the pandemic.
Asked to comment on the cause of the damage to the cable, Ms. Alabanza said the company was "not yet at liberty" to make a disclosure.
The NGCP has said it received initial reports of a vessel present in the area a month after the cable was laid. It discovered the damage when it was laying the second cable for the project.
NGCP said that repairs will require another cycle of procurement, awarding, and cable laying. Weather and tides will dictate the schedule of the operation, it said.
By connecting the grids in Mindanao and Visayas, the MVIP will allow for excess power to be exported where it is needed, minimizing the instances when one grid has too little in reserve.
In 2018, the Energy department certified the MVIP as an energy project of national significance, whose proponent is entitled to an expedited permitting process.