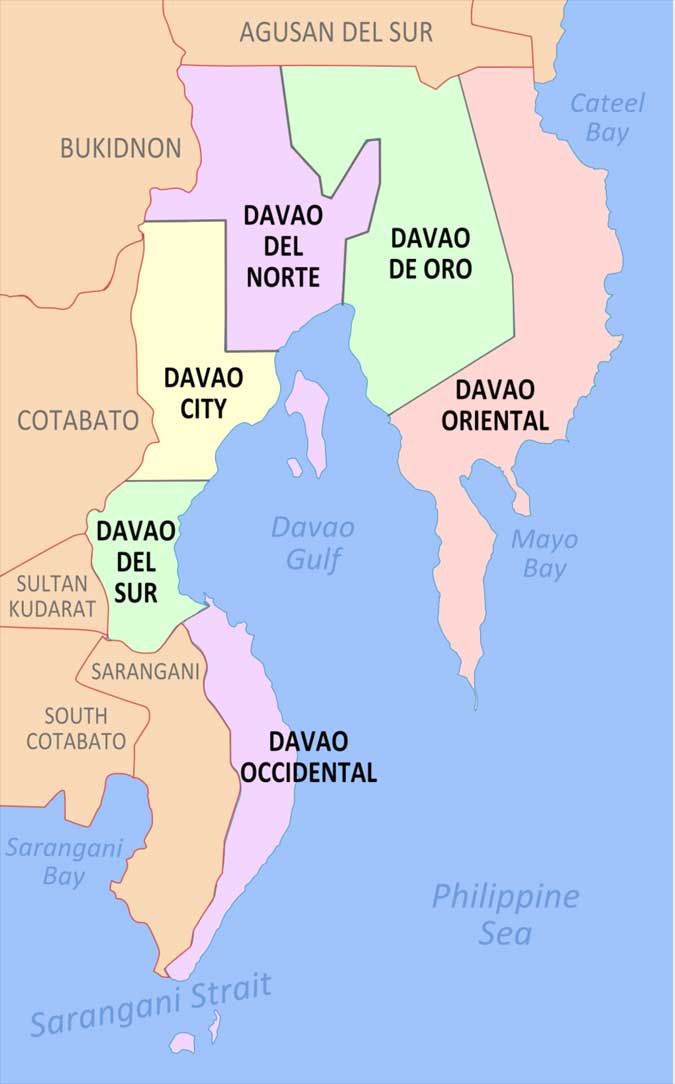 A SENATOR has called for the inclusion of another four towns in the envisioned Metro Davao area, bringing to 14 the local government units that will be under the proposed Metropolitan Davao Development Authority (MDDA).
At Tuesday's hearing on the MDDA bill, Senator Ronald M. dela Rosa suggested adding the municipalities of Hagonoy, Padada, Malalag, and Sta. Maria, all in his home province of Davao del Sur. He cited their "contiguous" location within the Metro Davao area, which will be along the Davao Gulf.
The original Metro Davao plan only covered seven local governments spanning Tagum City in Davao del Norte and Digos City in Davao del Sur with Davao City in the center and Samal off the mainland.
Under House Bill 8930, the lower chamber's version approved in March, the Metro Davao area has been expanded to 10 towns and cities, namely: Tagum, Panabo City, Carmen, and Samal in Davao del Norte; Davao City; Digos City and Sta. Cruz in Davao del Sur; Mati City in Davao Oriental; Maco in Davao de Oro; and Malita in Davao Occidental.
These areas track a line along the Davao Gulf.   
The MDDA will be similar to the Metropolitan Manila Development Authority in the capital region.
Davao City Rep. Isidro T. Ungab, who authored the House version, said the creation of the MDDA will allow for a more coordinated development in the Davao Region's rapidly urbanizing areas.
The proposed agency will manage common programs and projects on infrastructure, drainage, disaster response, public transport and road traffic, and solid waste.
"It will bring more teeth and power (to the collaborative work) considering that the we will now have a separate budget for (these)," Mr. Ungab said during the Davao City business chamber's membership meeting last week.
Under the proposed bill, the MDDA's fund will come from the national annual budget as well as contributions from the local budget of the covered towns and cities.
Further discussion on the Senate bill is set for June 10. — Maya M. Padillo