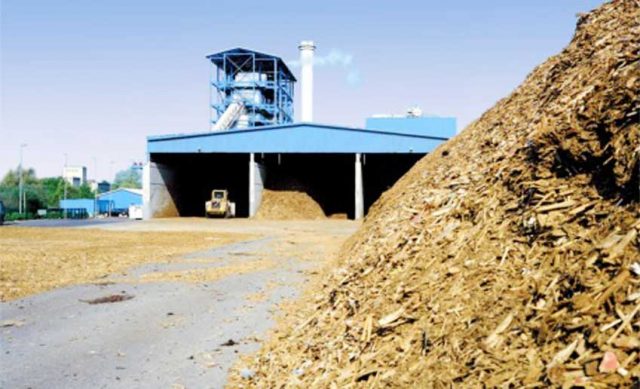 THE National Transmission Corporation (TransCo) said 17 biomass projects with a capacity of 135.13 megawatts (MW) are billing the feed-in tariff allowance (FiT-All) to consumers after their renewable energy payment agreements (REPA) were deemed effective.
The FiT-All is a uniform charge billed to on-grid customers. The collections are remitted to TransCo, which will then distribute it to RE developers participating in the FiT system.
"There is already 135.13 MW in biomass capacity currently eligible for FiT and are already billing the FiT-All Fund for their FiT revenue," TransCo told BusinessWorld by Viber Friday.
A REPA assures RE firms of revenue from the approved FiT. But TransCo said that only firms with an "effective REPA" are qualified for the FiT.
"The REPA will only be effective when the RE (renewable energy) developer has secured the necessary endorsement from the DoE (Department of Energy) to the ERC (Energy Regulatory Commission) in the form of a Certificate of Endorsement, and consequently, has secured a Certificate of Compliance from the ERC that indicates its FiT eligibility," TransCo said.
TransCo has reported that it has signed REPAs with biomass projects representing capacity of 286.35 MW. However, it clarified later on that those holding signed REPAs were not automatically entitled to the FiT. Instead, they are considered "candidate plants for FiT."
"The minimum requirement to sign a REPA with a potential FiT RE Developer is only a Certificate of Nomination from the DoE. This means the RE Plant has reached 80% of its electromechanical completion," TransCo said.
"Even if we signed REPAs up to 286 MW, only those that will be declared by the ERC as eligible for FiT will have effective REPAs and will therefore be paid the FiT revenues. We leave it up to the DoE on how to treat those that will not be eligible for FiT," it added.
The current FiT-All rate is P0.0983 per kilowatt-hour (kWh). TransCo said that the prevailing rate gives it an average cash inflow of around P600 million per month.
"Currently, we are waiting for the resolution or hearing continuation by the ERC of our 2021 FiT-All Rate application. We filed a 2021 FiT-All Rate of P0.1881 per kWh for the normal scenario, and P0.2008 per kWh for the COVID-19 scenario," TransCo said.
Meanwhile, it aims to file the 2022 FiT-All rate application by the end of July.
Energy Secretary Alfonso G. Cusi announced last week that the department has decided to "stop the FiT which proved to be a big mistake as it forced electricity prices in the country upwards."
Asked for comment on Mr. Cusi's statement, TransCo told BusinessWorld Wednesday that biomass and run-of-river (RoR) hydro plants are still allowed to complete the earlier set of installation targets for the FiT system. But it added that it is the DoE's prerogative to set the policy on future FiTs.
Under a DoE department circular issued in 2015, the revised installation targets for RoR hydro and biomass stand at 250 MW each. — Angelica Y. Yang