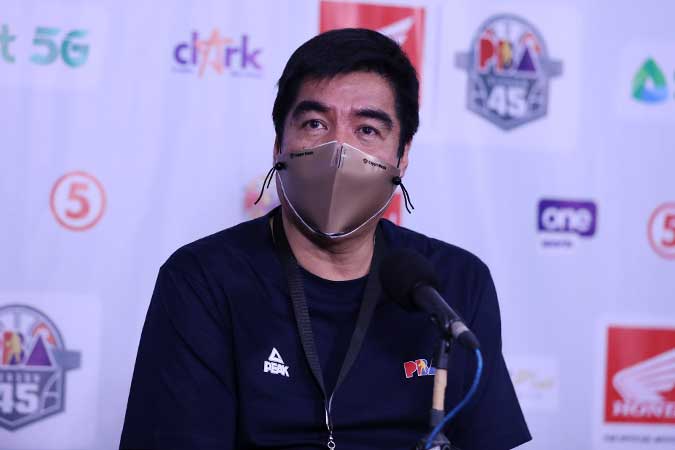 To cushion the impact of the pandemic on the financials of the league, the Philippine Basketball Association (PBA) will be imposing a temporary salary cut of 20%.
In an online press briefing on Tuesday afternoon, PBA Commissioner Willie Marcial and Vice-Chairman Bobby Rosales shared the a salary cut was among the measures presented by the league office during the special meeting of the PBA Board of Governors the day prior to mitigate the effects of the pandemic on Asia's first play-for-pay league.
Affected will be the PBA employees, players, coaches, managers, assistant managers and other personnel. Utility workers, however, are not included.
PBA employees will see cuts on their salaries on their payroll beginning April 25 while for the teams it will start in May.
Mr. Marcial said the cuts are the league's share in helping team owners who have been patient and generous in continuing to look after their members and support the PBA during these trying times.
"It's about time that we give back to the teams and team owners. They have supported us for 16 months, not cutting our salaries, protecting the players. This is our small way of helping them," said the PBA chief.
"We're lucky that we still have jobs and teams are honoring their players' contracts. There are other workers who are no-work, no-pay. Us, we continue to get salaries despite not having games. We're asking for their understanding," he added.
Mr. Marcial said the board of governors in unison "appreciated" the gesture while the decision was already communicated to all concerned.
The league official, however, was quick to say that the salary cuts will only be in effect as the league awaits to return to play. Once teams are allowed to do scrimmages again the salaries will be reverted to their normal rates.
The PBA was hoping to begin its Season 46 on April 18 but saw its plans scuttled weeks before said date with the National Capital Region and nearby provinces put under stricter quarantine restrictions because of the spike in coronavirus cases of late.
It was looking at holding a closed-circuit setup where participants' movements are confined to home-gym-home, with the Ynares Center in Antipolo City, Rizal, as possible game venue.
The league is currently evaluating its options as far as the makeup of Season 96, which is now angled to kick off anytime within the next two months.
Last year, the PBA held a successful two-month bubble in Clark City in Angeles, Pampanga, to at least stage one tournament amid the pandemic.