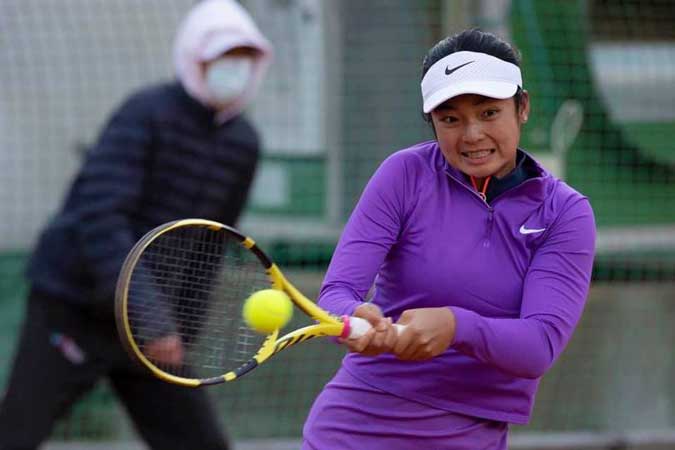 FILIPINO Alex Eala's bid in the W60 Bellinzona tournament stopped in the Round of 16, but for her team at the Rafa Nadal Academy, the spirited run was a testament to the young tennis ace's continuing improvement and to be celebrated about.
Fifteen-year-old Eala made it all the way to the third round of her first-ever $60,000 tournament in Switzerland before bowing to hometown bet Simona Waltert in three sets (5-7, 6-3, 2-6) last Friday (Manila time).
Before exiting the tournament, Ms. Eala, a Rafa Nadal Academy scholar and long-time Globe ambassador, produced two quality wins.
She beat Margot Yerolymos of France in the first round in three sets while easily handling the more experienced Laura-Ioana Paar of Romania in the second round.
For the Rafa Nadal Academy, the twin wins bode well for their scholar moving forward, especially in her singles rankings in the Women's Tennis Association (WTA).
"Great work in Switzerland! @alex.eala has achieved two important victories at the ITF tournament in Ballonzona and will climb more than 200 places in the @wta rankings. VAMOS! MABUHAY!" the Academy wrote on its official Facebook page following Ms. Eala's Bellinzona campaign.
Prior to entering her first W60 tournament, Ms. Eala hit a career-high in the WTA rankings at 715th, a jump of 22 places from her previous spot.
She began the year at no. 1,190, but continued to rise up rapidly in the professional ranks.
Ms. Eala won her first professional singles title at W15 Manacor in Mallorca, Spain in January. She then recorded three consecutive quarterfinal appearances in her next three tournaments.
In Bellinzona, Ms. Eala qualified as a junior exempt being the third-ranked juniors player in the world. — Michael Angelo S. Murillo